22nd edition of the ICASA Conference
Welcome to the Largest HIV/AIDS Conference in Africa(ICASA 2023).
Hybrid(Virtual & In-Person) Conference.
THEME
AIDS IS NOT OVER: Address inequalities, accelerate inclusion and innovation
Objectives
Mainstream respect for equity, inclusion and diversity in the control and mitigation of the impact of diseases.
Sustain and increase domestic financing and community response.
Respond to HIV/AIDS, COVID-19, Monkey-pox, Ebola and any other emerging diseases.
Mitigate the impact of Hepatitis, Tuberculosis and Malaria through health systems strengthening.
Generate and provide evidence-based data for policy formulation
Late Registration
Start Date: 1st October 2023
End Date: 30th November 2023, 23.59 GMT
Secure your accommodation
We have curated a range of accommodation options to suit various preferences and budgets.
Attendee Health and Safety Measures
Here's all you need to know for attending ICASA 2023 safely, responsibly, and confidently. Note that some guidelines are mandatory.
ICASA 2023, Harare, Zimbabwe Conference Date
4th December to 9th December 2023.
Past ICASA Opening Ceremony Speakers
Deputy President of South Africa,
David Mabuza
ICASA 2021 South Africa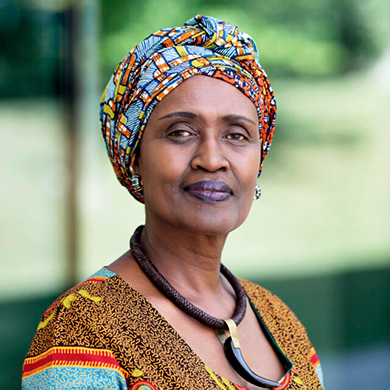 Executive Director, UNAIDS
Winnie Byanyima
ICASA 2017, 2021
WHO Regional Director for Africa
Dr. Moeti Matshidiso
ICASA 2015, 2017, 2021
Acting U.S. Global AIDS Coordinator & Special Representative for Global Health Diplomacy
Dr. Angeli Achrekar
ICASA 2021 South Africa
President of Rwanda
Paul Kagame
ICASA 2019 Rwanda
President of Mozambique
Filipe Nyusi
ICASA 2019 Rwanda
President of Ivory Coast (Côte d'Ivoire)
Alassane Ouattara
ICASA 2017 Côte d'Ivoire
UNAIDS Executive Director
Dr Michel Sidibé
ICASA 2017 Côte d'Ivoire
UNFPA Regional Director for West and Central Africa
Mr. Mabingue Ngom
ICASA 2017 Côte d'Ivoire
UNICEF Regional Director for West and Central Africa region (WCARO)
Marie-Pierre Poirier
ICASA 2017 Côte d'Ivoire
Vice President of Zimbabwe
Cde. Emmerson. D. Mnangagwa
ICASA 2015, Zimbabwe
Deputy President of South Africa
Kgalema Motlanthe
ICASA 2013, South Africa
President of USA
George W. Bush Jnr.
ICASA 2011, Ethiopia
Prime Minister of the Federal Democratic Republic of Ethiopia
H.E. Mr. Meles Zenawi
ICASA 2011, Ethiopia
President of Senegal
Abdoulaye Wade
ICASA 2008, Senegal